Connecticut's Leading Residential Roofing Contractors
For over 20 years, we've been the residential roofing contractors that homeowners in western Connecticut have trusted with their roofing needs. From small roof repairs to total roof replacement, we have the teams to handle your roofing issues promptly and properly. Cruz Roofing & Siding is here to help, so call us today.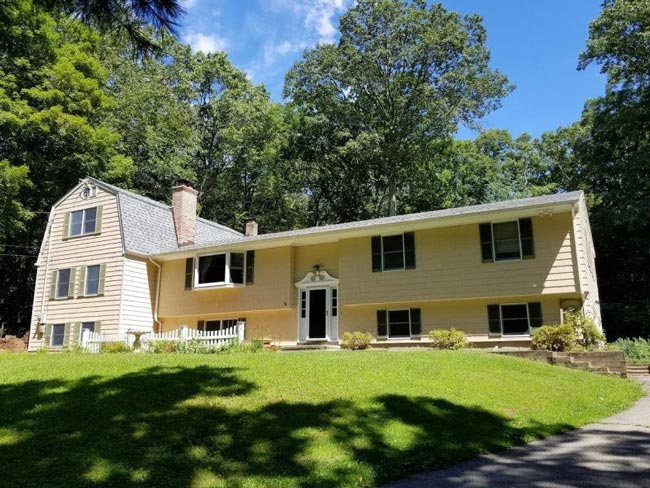 Where Quality Comes First
Your roof is one of the most important elements of your home. That's why we use only the highest quality products and why our teams receive frequent training. We know that when you have a quality roof on your home, your property and family are protected from the elements.
Our Roofing Services
We are the only residential roofing contractors you'll ever need because we offer comprehensive roofing services such as:
Roof Replacement – At some point, your home will need a new roof. Whether it's due to aging or storm damage, we are ready to help and offer a wide variety of roofing materials from leading manufacturers.
Roof Repair – Over a roof's lifetime, it will need roof repair. Let our experts find the source of a roof leak and make the repair properly so your roof is once again leak-free. Whether your need is during business hours or late at night, we can help because we offer emergency roof repair.
Roof Inspection – Annual roofing inspections can identify small issues before they become big problems. If you haven't had a roofing inspection, schedule one today.
Roof Maintenance Plans – Roof maintenance helps your roof last longer and reduces expenses over its lifetime. Roofing inspections and minor repairs are included with our maintenance plans.
Contact Us for a Free Consultation
At Cruz Roofing & Siding, our goal is to provide you with reliable and affordable roofing services today and for years to come. When it comes to residential roofing contractors, you won't find another company that stands behind its work like we do. Call us today at (203) 685-2548 or fill out our contact form for your roof maintenance, repair and replacement needs.