Residential & Commercial Emergency Roof Repair
Bad things happen and not always during business hours. That's why Cruz Roofing & Siding offers emergency commercial and residential roof repair services. When you call us, we'll stop your roof leak and help to get life back to normal. Any time of day, any day of the year, we're here for you.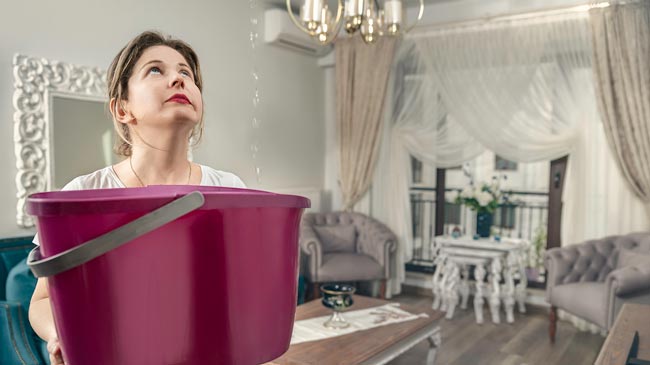 Residential Roof Repair Services
If your home suffers storm damage and you need emergency roof repair, you can trust that we'll take quick measures to stop more water from getting into your home. We'll evaluate the damage and provide you with a quote for residential roof repair services that you can share with your insurance company. Even if your need for emergency roof repair isn't due to storm damage, call Cruz Roofing & Siding and we'll come over and make it right.
Commercial Roofing Repair Services
A roof leak can damage inventory, equipment and supplies. It can also displace workers and lead to lost revenue. You don't have to wait until business hours to have a roofing emergency attended to. Cruz Roofing & Siding will come to your property, assess the damage and find the cause of the roof leak. If possible, we'll make the repair immediately. If the issue requires supplies not immediately on hand, we'll put measures in place to stop the leak and protect your property. And we stand behind our emergency commercial roofing repair services with our exclusive craftsmanship guarantee, as with any of our work.
Contact Us Today for a Fast Response
Don't call just any roofing company; call Cruz Roofing & Siding at (203) 685-2548 or fill out the online form for all emergency residential and commercial roofing repair services. We'll work with your insurance company through the claims process and, unlike storm chasers, we have been serving the state for over 20 years and will be around to honor our lifetime craftsmanship warranty. Contact us today!