Roofing Services to Protect Your Property, from Roof Repair to Siding and Storm Damage
Choose Cruz Roofing and Siding for top-quality workmanship, adherence to building codes, and a clean, mess-free project completion. Our dedication to excellence in every roof repair, storm damage project, or siding need is backed by our guarantee.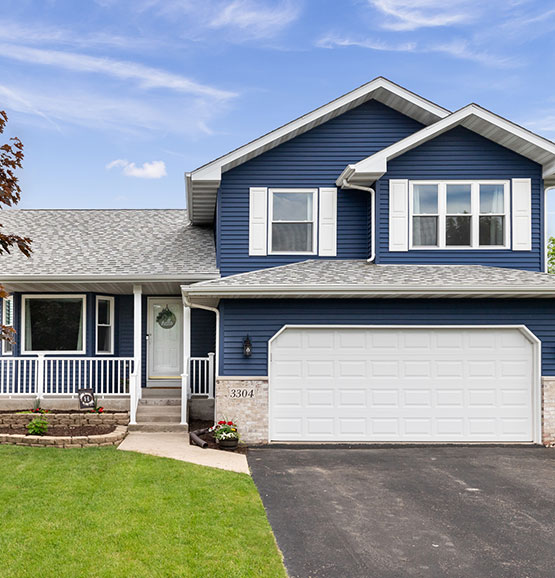 Roofing
Design your dream roof with our customizable roofing solutions tailored to your needs and budget. Our detailed process ensures everything is to your specifications, from roof repair to installation, inspection, and maintenance. Let us help you find the ideal roof for your home.
Siding
Celebrate your home's uniqueness with our extensive range of siding options. Discover the perfect color and material to match your style. We have a variety of siding options, including vinyl siding, wood siding, fiber cement siding, and insulated siding to choose from.
Storm Damage
Despite Connecticut's notorious winter storms, we love living here. When storm damage occurs, count on us to restore your home after a thorough, free inspection. We'll make your home look brand new once again.
We Also Provide a Wide Range of Additional Home Services
Commercial Roofing Services: Trust Cruz Roofing and Siding for comprehensive commercial roofing solutions tailored to protect and enhance your business property.
Metal Roofing: Discover the durability and modern aesthetics of metal roofing with our expert installation and maintenance.
Cedar Shake Roofing: Experience timeless charm and natural beauty with cedar shake roofing, skillfully provided by Cruz Roofing and Siding.
Wooden Siding: Elevate your home's exterior with the warmth and character of wooden siding, professionally installed and maintained by Cruz Roofing and Siding.
3D Home Model with Hover: Visualize your dream home transformations with our cutting-edge 3D home model technology, allowing you to explore design possibilities with ease.
Roof Snow Removal: Ensure your roof's integrity during winter with our efficient roof snow removal services, preventing damage and leaks.
It's Time to Experience the Cruz Difference. Get in Touch Today!
Ready to give your home a fresh new look with our siding projects, roof repair solutions, or new gutters? Contact us today to schedule a consultation.