Commercial & Residential Roof Maintenance Plans
Residential roof maintenance is one of the most overlooked home maintenance services. Business owners know that regular roof maintenance can extend the life of their roof by up to 10 years and reduce the lifetime cost significantly. Cruz Roofing & Siding offers roofing maintenance plans for both residential and commercial roofs, so call us to schedule an evaluation today.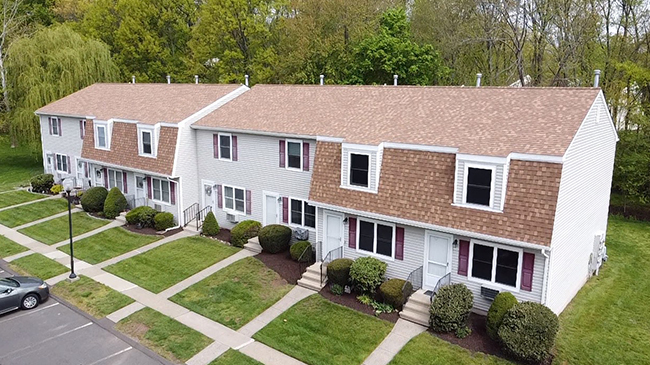 What Is Residential Roof Maintenance?
Your roof is more than just the shingles you see on the surface. It's a system of components that work together to protect your home and keep out moisture. The parts of a roofing system that work together have different life expectancies and that's often how roof leaks develop
When you have a residential roof maintenance plan with Cruz Roofing & Siding, we'll inspect your roof one or two times a year and perform regular maintenance. We can catch small problems like loose flashing, worn sealant, and loose shingles before they lead to a water leak inside your home and an expensive roof repair.
Commercial Roof Maintenance Plans
Our commercial roof maintenance plans are tailored to your building and the roof's current condition. Depending on your needs, our roof maintenance plan can include inspections up to four times a year and minor repairs, all for one predictable cost. We'll also provide you with an estimate of your roof's remaining life at the start of your contract with us.
Contact Us Today to Learn More
If you're interested in learning more about the benefits of regular roofing maintenance or want to schedule a quote for a roofing maintenance plan for your home or business, contact Cruz Roofing & Siding. We offer annual and semi-annual plans customized to your property. Reach us at (203) 685-2548 or by completing our online contact form today.