Proudly Installing James Hardie® Fiber Cement Siding
Fiber cement siding offers superior strength and durability. When you choose James Hardie® fiber cement products, you also get exceptional beauty. Cruz Roofing & Siding is proud to be a member of the Hardie Contractor Alliance, providing superior installation of all James Hardie products. We are ready to help you choose the right siding style and color for your home.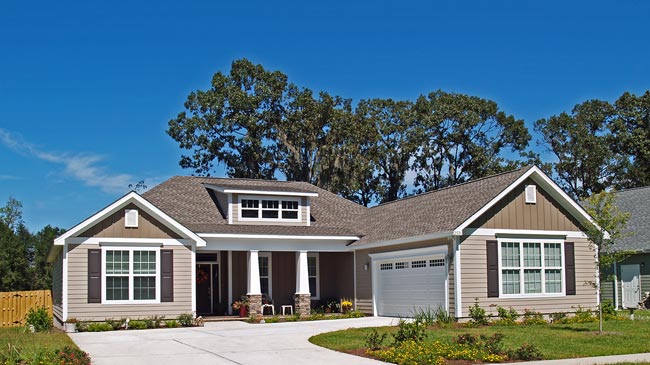 Benefits of James Hardie® Siding
Not all fiber cement siding is the same. James Hardie has over 120 years in the siding industry, making it one of the oldest and most reliable siding manufacturers. Here are just some of the benefits:
Strength. Even the largest of hailstones or a baseball won't dent or damage these fiber cement products.
Pest resistance. Bugs aren't interested in fiber cement siding, in contrast to real wood siding.
Exceptional fire resistance. Vinyl siding can melt if a BBQ grill is too close, causing significant damage. Fiber cement won't burn or melt from a nearby fire.
Energy efficiency. Fiber cement siding doesn't expand or contract to the degree that some other products do, giving your home a tighter seal to keep out heat and cold.
ColorPlus® Technology. James Hardie products don't fade, peel, or chip like painted wood products or older vinyl, making them lower maintenance than other types of siding.
In addition, you may see a reduction in your homeowner's insurance cost when you replace older siding with James Hardie products because of these many benefits.
Many Colors & Styles
James Hardie offers many styles of siding including HardiePlank® Lap, HardieShingle® and HardiePanel®, which can be used in combination or alone. Plus, when you add HardieWrap® to your installation, you'll see savings on your heating and cooling bills.
Schedule a Free Siding Estimate
If you're tired of looking at dented aluminum or cracked vinyl siding, call Cruz Roofing & Siding for your free estimate on James Hardie's fine siding products. We will provide you with a free consultation and estimate and help you visualize how your home will look with these products. Call (203) 685-2548 or fill out our online contact form today.