Expert Installation of New Vinyl Siding
Cruz Roofing & Siding has your team of local siding experts – after all, siding is in our name! We've been installing new vinyl siding on homes throughout western Connecticut for over two decades, and stand behind our work with our lifetime craftsmanship warranty. Schedule a consultation for your new siding job today.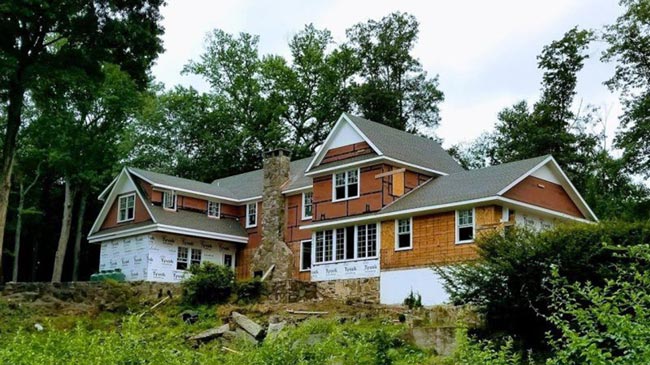 Why Consider Vinyl Siding
Some homeowners who currently have wood siding have a hard time considering new vinyl siding. If you haven't looked at vinyl siding in the past decade, you may be surprised at the recent improvements. Today's vinyl siding differs greatly from older vinyl. New manufacturing technology makes vinyl look more like real wood than ever before. Plus, new paint technology reduces fading and provides some level of mildew resistance. Some siding even has built-in insulation to increase your home's comfort and reduce utility costs.
Vinyl Siding Options
Cruz Roofing & Siding offers new vinyl siding from many quality manufacturers including CertainTeed and Mastic. Because we don't limit you to one manufacturer, you'll find we offer a wide variety of vinyl siding styles such as:
Traditional lap siding
Beaded lap siding
Shake & shingle style
Dutch lap siding
Board and batten
Vertical siding
Today's siding comes in an amazing array of colors. Plus, you don't have to choose just one style or color. If you want to give your home great curb appeal, talk to one of our experts about combining different siding styles and colors on your home's exterior.
Schedule a Free Siding Estimate Today
Cruz Roofing & Siding is a total exterior home improvement company ready to help you choose the vinyl siding, roofing, windows or other materials for your home's makeover. It's our goal to help you love your home today and for years to come. Call us today to schedule your free estimate at (203) 685-2548 or complete our online contact form.